Frog Haven
A secluded getaway for relaxing in the countryside.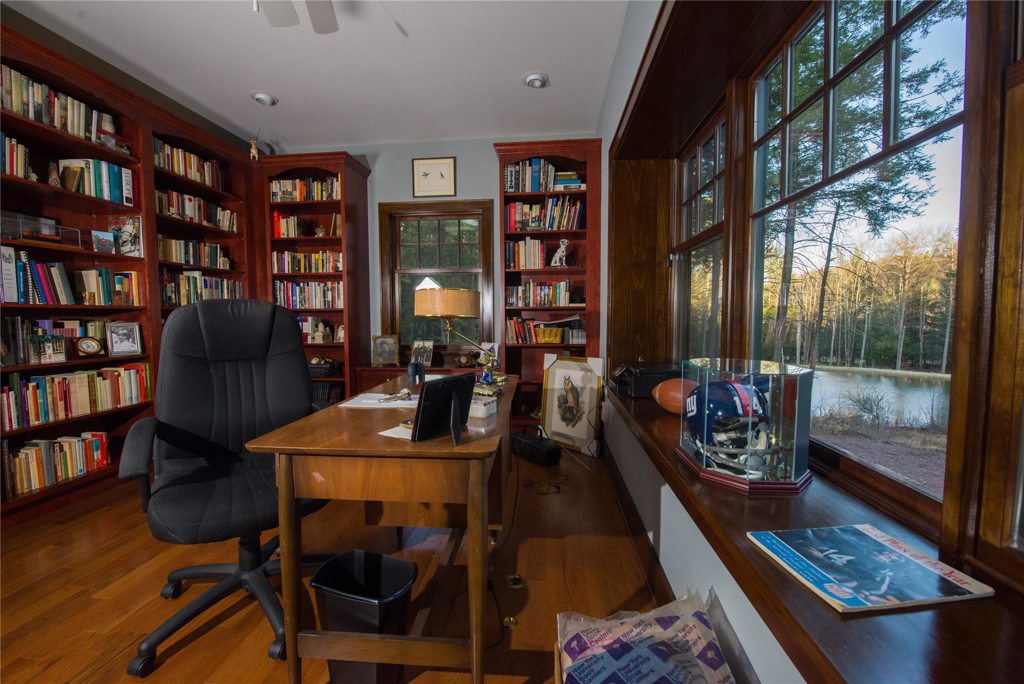 Whichever characteristics you want your home to have, Clemleddy will be happy to build.
Their new home is warm and welcoming with plenty of room for gathering. They worked with Susy to design a kitchen to their exact specifications, featuring Bertch custom cabinets. Lynn is an avid teapot collector — so the Clemleddy Team specifically designed a cabinet to display her teapot collection. She is also a frog lover as apparent in the custom painted tiles incorporated into the fireplace! For their master bathroom, Lynn chose a brilliant color combination of blues and browns.
In Barry's library, his custom built shelves are filled with literature. He placed his office desk in front of a window overlooking their tranquil pond. Lynn and Barry are thrilled with their new Clemleddy home!