An Exquisite Kitchen
This kitchen was remodeled to accommodate for a huge family that does a whole lot of cooking!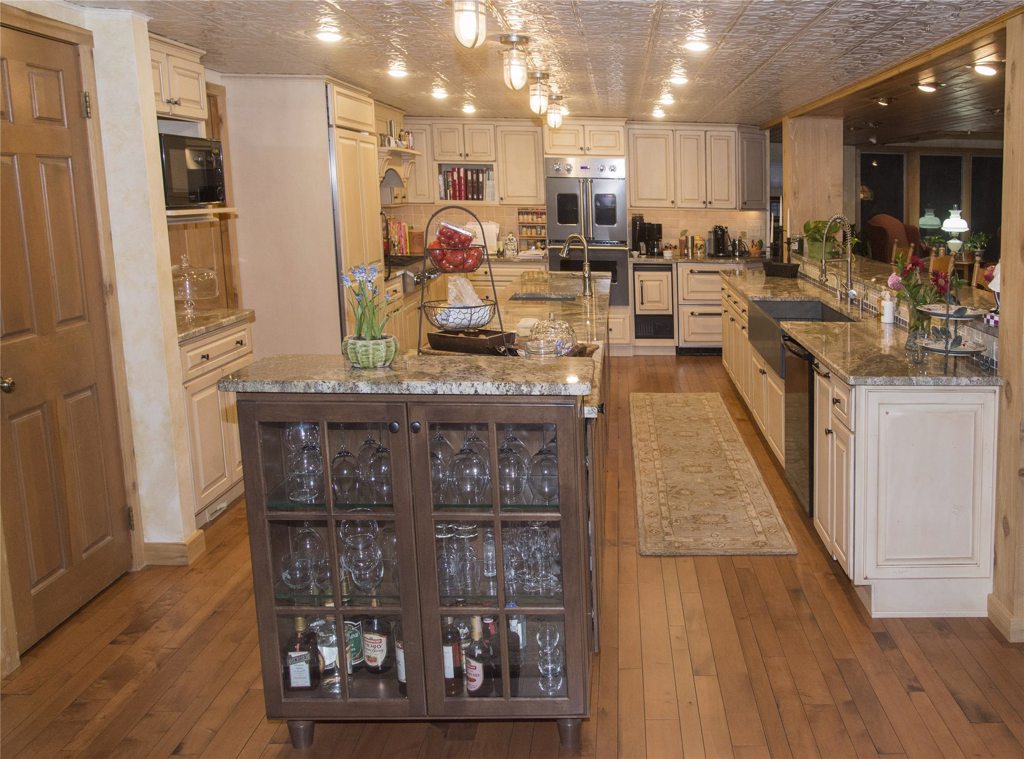 More room for little helpers in the kitchen
We started by removing a hallway and pantry to expand the kitchen. Now we really had room to work!
Kitchen details include a large island with granite counter tops and custom cabinets. You'll also find a slate farm sink, a French door oven, a large range cooktop, an icemaker, multiple dishwashers, maple wood floors, and a white tin ceiling. Small details include custom painted back splash tiles and even little bird peckings in the cabinets to give that "country feel!" An exquisite kitchen for an amazing chef!
In addition to remodeling the kitchen, we added a bar area and an entertainment center in the living room.