The Eagle's Nest
Say farewell to a bland façade and hello to an uplifting exterior with this whole house exterior remodel!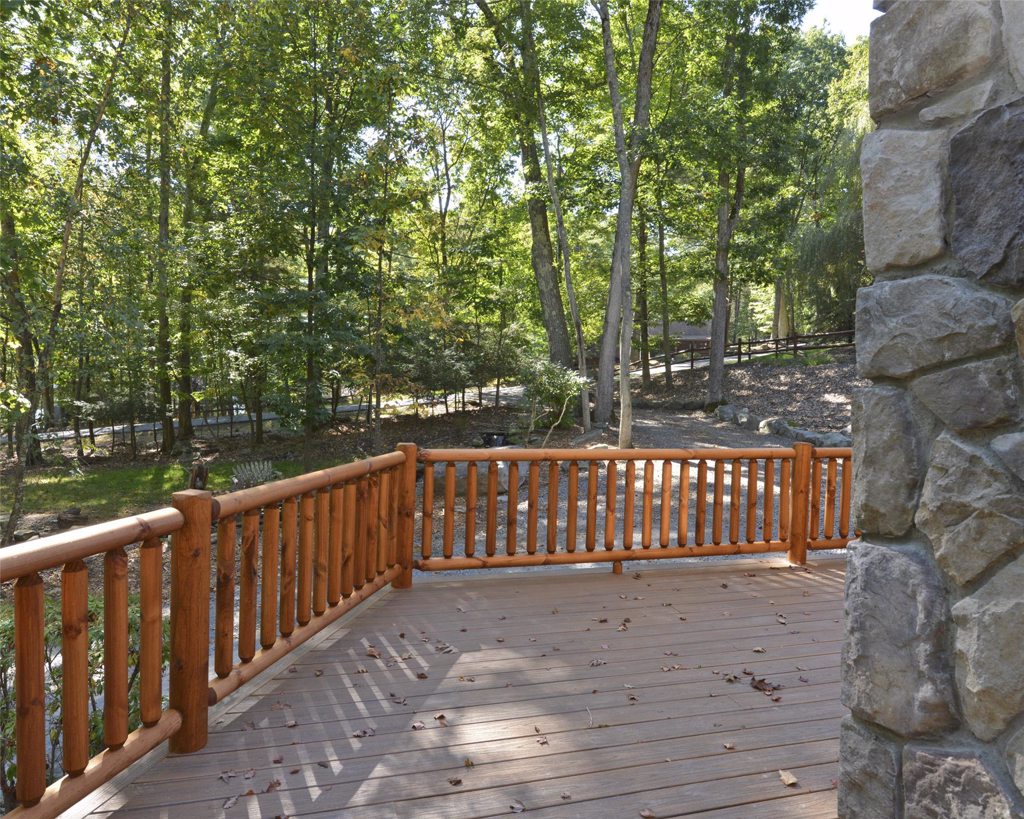 We are often told that true character is found on the inside.
In this case, let's make it all about appearance! When our clients came to us in need of additional space and a serious curb appeal boost, we had just the idea! Instead of tearing off the whole façade, we would liven up the existing log siding to match new log siding, build an addition with a stone veneer, and rebuild the deck for a more modern appearance.

We started with the demolition of the deck, roof, and dormers. We then built up to create a full second story and built out to the left of the house to make a living room and master bedroom. Then began the facelift! We used a chemical power wash to strip and clean the old log siding that was part of the original house. We had to be sure to perfectly match the old siding with the new live edge log siding that would be going on the addition and rear of the house.
The magic finally happened when the log siding (new and old) and board and batten siding was sealed and stained a lively, natural pecan color! A fieldstone veneer was put on the front of the addition and a new deck was built and stained to match the siding of the home. Everything tied together beautifully and our clients now have a gleaming home on both the inside and outside!