Rustic Renovation
When your family has grown, your home must follow suit.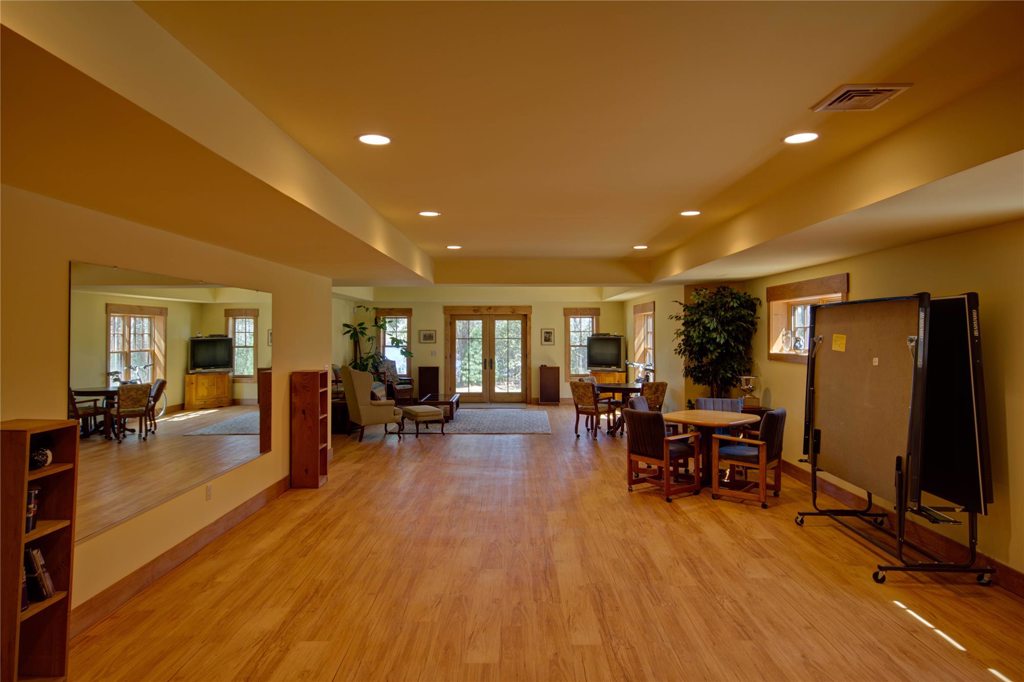 Often, the sentimental value of a life-long home far outweighs the price of a new home.
After 13 years of making memories in their living room, this growing family wasn't about to leave behind their stone fireplace, wood ceilings, and lake view windows. Thus, most of the house was demolished, except for the sentimental living room. From there, an entire home renovation was completed.
The exterior is finished with olive-colored Plank Lap Siding, grid pattern windows, and stone veneer. A portico, supported by timber columns and wooden trusses, leads the way into this rustic, lake view home. The large radius-design front door welcomes you inside and into the vast entryway. Here, you will see a mudroom, a stone archway leading into the kitchen, and a hallway leading to the bedrooms. Down the main hallway you will find the game room and living room with large windows overlooking the lake, a grand fireplace, pine ceilings and decorative timber trusses.
The outsized kitchen is comprised of hickory Legacy Cabinetry, granite and slate countertops, ceramic and slate tile and a pine paneled cathedral ceiling with skylights and hanging light fixtures. The bathrooms feature tile floors, granite countertops, and pine trim. The finished basement has a large built in bookshelf, hardwood floors, and a wet bar. The awe-inspiring back porch is enclosed in a screen system, features hardwood floors, an exterior stonework fireplace, pine doors, and a paneled ceiling with skylights.