Grandkids Central
It's out with the old and in with the new for this gorgeous lakefront loft remodel!
Project Details

Newfoundland, Pennsylvania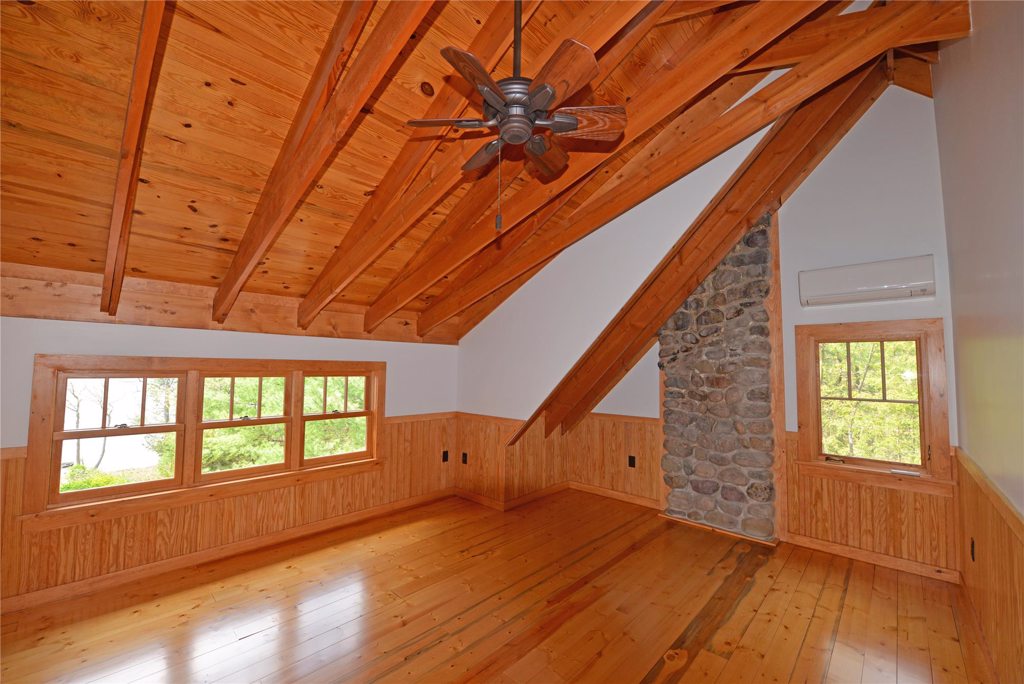 We can all agree that life is better at the lake!
Whether grandpop is enjoying a fishing day with the grandkids or grandma has invited the whole family to the lake house for the holidays, there are sure to be memories in the making! And of course, the more the merrier! But there is one problem, where does everyone sleep when they visit?
This became an ongoing issue for our clients. They approached us in hopes of adding space for their growing family that would frequently visit their lake house.
We worked with our client to design a plan to remodel their existing loft, making better use of the home's square footage. We kept the living room cathedral ceiling in place and created our addition living spaces from there. We built a second story over the living room that is comprised of an office, bedroom, and linen closet. We extended the loft on the opposite side of the house to add another bedroom, a library/playroom, and linen closest. We remodeled the existing bathroom in the loft as well. Most importantly, we removed the dangerous, steep, 2' wide staircase and replaced it with a more easily accessible, 4' staircase with a safety gate for the grandkids. Our clients now have a safe and welcoming lake home for family to visit again and again!